Welcome Message from the School Principal
---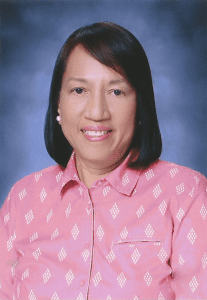 Welcome aboard the PIQC website.
It has been more than five decades since the school was established. The school has gone through a lot of tough times but it has survived and hopefully will keep going for the next hundred years. We have started our journey to excellence last year by benchmarking with an excellent school, the Ateneo de Manila High School. We have adapted their organizational structure and some of their systems and procedures. We continue to consult with them in our desire to make PIQC the best Filipino-Chinese school.
Advancement in technology has made it possible for you to get to know the school by just a click of your finger. Grades 7-12 will continue to make use of the iPad as a learning tool to hasten and make learning more effective and be at par with global standards. The Apple application complements the cognitive domain of the educational activities or learning.
The curriculum has been reviewed, evaluated and rewritten to conform with the DepEd standards and align with the mission vision of the school and form students true to our tagline of "Where the GIANTS are formed". The method of teaching will emphasize on the development of the critical thinking skill to make sure that students learn how to analyse, create and evaluate. This will teach the students to make wise decisions that affect their daily lives. All assessment have been designed and constructed to measure this skill. School activities are realigned with the curriculum.
In addition to excellence, we put premium to formation character. We have redesigned the teaching of the Edukasyon sa Pagpapakatao by the inclusion of reflections to give way to introspection.
I hope that you will be a part of this journey as we continue to strive for excellence. May God bless us all in this endeavor.
Thank you so much.