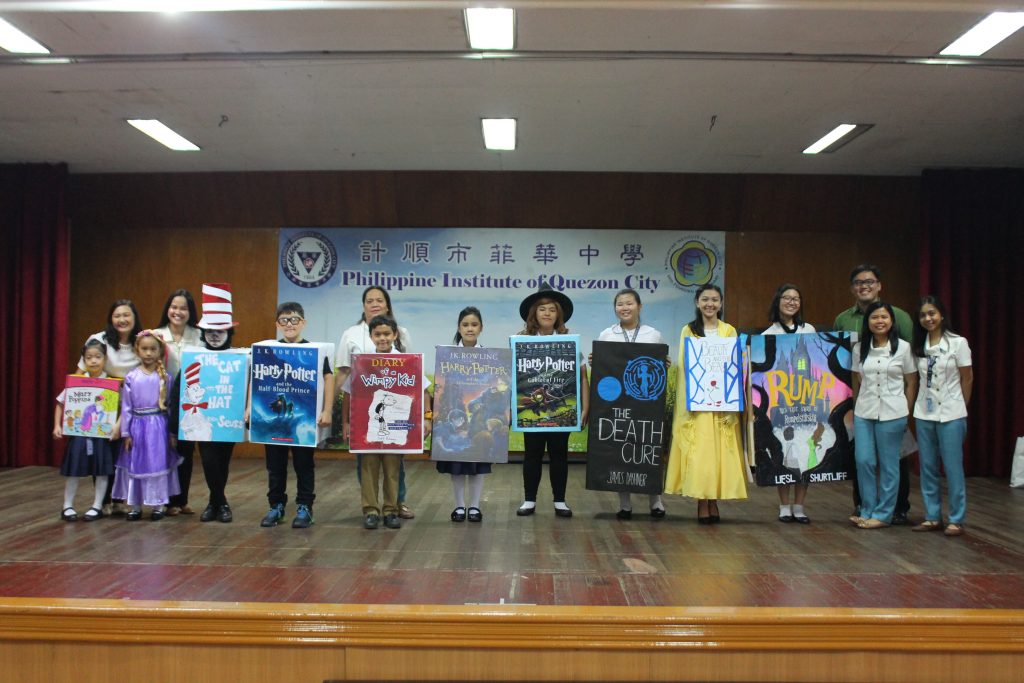 The Language Week program with the theme "Expressing Language in Unison" was enthusiastically opened by a presentation of books in character last October 23, 2017 at the PIQC Auditorium.
Each grade level from Grades 1 to 10 was represented by a student dressed-up with their chosen book. The said representatives are as follows:
Grade 1    :     Cleona Penelope Lao as "Mary Poppins"
Grade 2    :     Jasmine Yu as "Rapunzel"
Grade 3    :     Elaine Jean Cham as "The Cat in the Hat"
Grade 4    :     Elijah Vien Caisip as "Diary of a Wimpy Kid"
Grade 5    :     Yael Nimo as "Harry Potter and the Philosopher's Stone"
Grade 6    :     Kristian Maximus Yap as "Harry Potter and the Half Blood Prince"
Grade 7    :     Samantha Co as "Harry Potter and the Goblet of Fire"
Grade 8    :     Thea Marie Cua as "The Death Cure"
Grade 9    :     Renee Charlize Midel as "Beauty and the Beast"
Grade 10   :     Ehrylle Gynnz Tiu Dionisio as "Rump"
Each book in character was given five (5) minutes to tell their stories in class. The students have the floor to raise their queries towards the stories that directed them to learn more about the book and motivated them to read more.