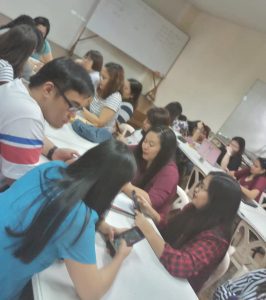 A culminating and community-building activity was held last May 25, 2018 at the Little Theater to end the month-long in-service training (INSET) for teachers and to inaugurate the first-ever PIQC Faculty Club. The principal, Ms. Marissa F. Ayson, began by providing a synthesis of the training seminars attended by the teachers from all departments. The principal then called on the chairpersons of the different PAASCU committees to provide updates on what has already been accomplished with regards to the upcoming preparations for accreditation this year. The inservice training was evaluated by the teachers using Google forms.
After the election, several teachers provided entertainment for the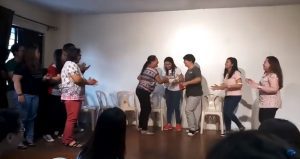 occasion.  The Preschool Department started things off with a dance number, which was followed with more dance numbers from the 'Newbies' group and the 'Sophomores' group. The newly-hired Chinese teachers showed their comedic stylings by singing a Chinese song. For the final performance, the seasoned teachers presented a skit about a year in the life of a PIQC teacher.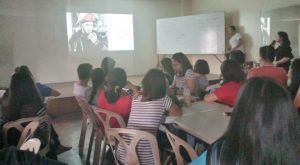 To close the festivities, the Assistant Principal for Student Activities and Formation, Mrs. Janette Ty, delivered an inspiring reflection about the importance of unity in an organization, which was then followed by a community-building luncheon sponsored by the PIQC Board of Trustees.
Written by: Janette Ty
Images by: Mary Grace Rago