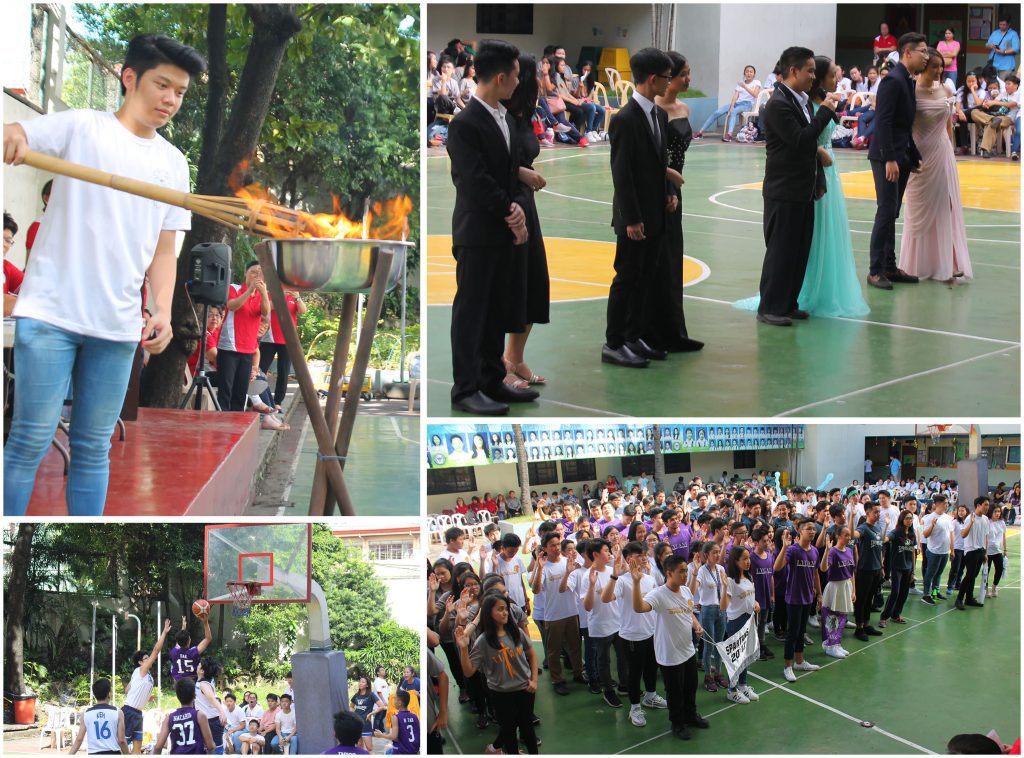 November 29 marked one of the most awaited event in PIQC – The INTRAMURALS! The affair commences with the parade of participants from Grades 7 to 12 which was highlighted by the torch lighting run by the 2016 Intramurals' MVP, Jensen Ranz Lambengco of Grade 12 ABM. The program continued with the opening remarks by the Student Council Adviser, the sportsmanship pledge by our MAPEH coordinator, Mr. Darwin Espino and was concluded with the formal declaration of the intramural's opening by our very own directress, Mrs. Lee Shu Hwei.
The climax of the day's event was the Muse and Escort Competition. Cheers of pride and excitement filled the entire quadrangle as the representatives of each batch ramped with their dazzling batch shirts, sportswear, and formal attires. Each pair showcased their cute and unique talents as well. All of them deserve to be acknowledged but, of course, only one pair had to be declared as the Mr. and Ms. PIQC Intramurals 2017 who are none other than the representatives of grade 12, from the batch Griffins, Mr. Wesley Go and Ms. Mariah Katherine Yap.
Sea of excitement hovered the audience as Mrs. Lee Shu Hwei initiated the toss of the first jump ball to officially begin the games. The first game was the basketball match between grade 7 (Archers) and grade 8 (Titans) where the Titans won. On the other hand, the first volleyball match was held between grade 9 (Spartans) and grade 12 (Griffins), tension was high as everyone wondered who could be the first winner and surprisingly, Spartans made it!