The first week of October is the celebration of Mental Health Awareness Month. With this, the PIQC community takes part in celebrating the event.


The Principal requested Fe Mae Garrote, Guidance Counselor of Preschool and Elementary to prepare a module on Mental Health Awareness which was delivered in all the different classes. This was done throughout the 3rd to 5th of October 2018. The objectives are the following: For the students to understand what is Mental Awareness and why do we celebrate this; For the students to understand the stigma of mental illness and its impact; To do introspection regarding their attitude towards mental health. The lesson also includes what does it mean to be mentally healthy, stress and depression. This lesson was taught in the ESP classes.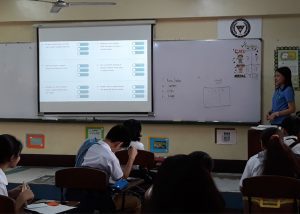 The teachers had shown their creativeness in presenting the lesson, using technology and other activities, thus it allows the students to participate well and share their thoughts regarding the lesson. In addition, the community, together with students, teachers, and faculty, wore a green ribbon to show awareness of mental health.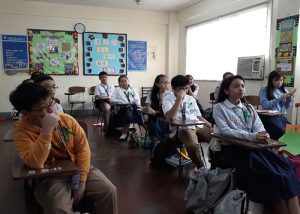 Some of the students from elementary to senior high school had shared their positive thoughts and feelings regarding the lesson taught through written reflection. Most of them wrote that they are grateful for this awareness. To others, it has been an open eye for them on how they would deal with those who are having a hard time and facing difficulties in life. Students in all were able to realize and evaluate themselves as to what should be their response to mental health issues.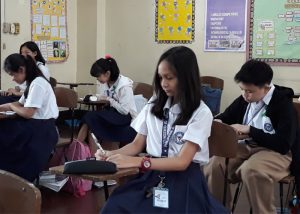 "I learned that Mental Awareness is not a joke or something to laugh about, it should be taken seriously. Mental Awareness is a serious situation and people nowadays experience it…  live a happy life, surround yourself with good and positive people… Depression is a serious thing, it happens to mostly teenagers but there are also adults who suffered depression. Explore the world. Live a happy life. Always stay positive. People nowadays are depressed because of school, heartbreak, friends (etc.). If you have a friend that is suffering from depression. Please just be by their side."
-PIQC student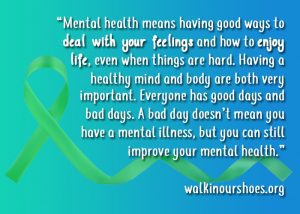 Written by: Fe Mae Garrote