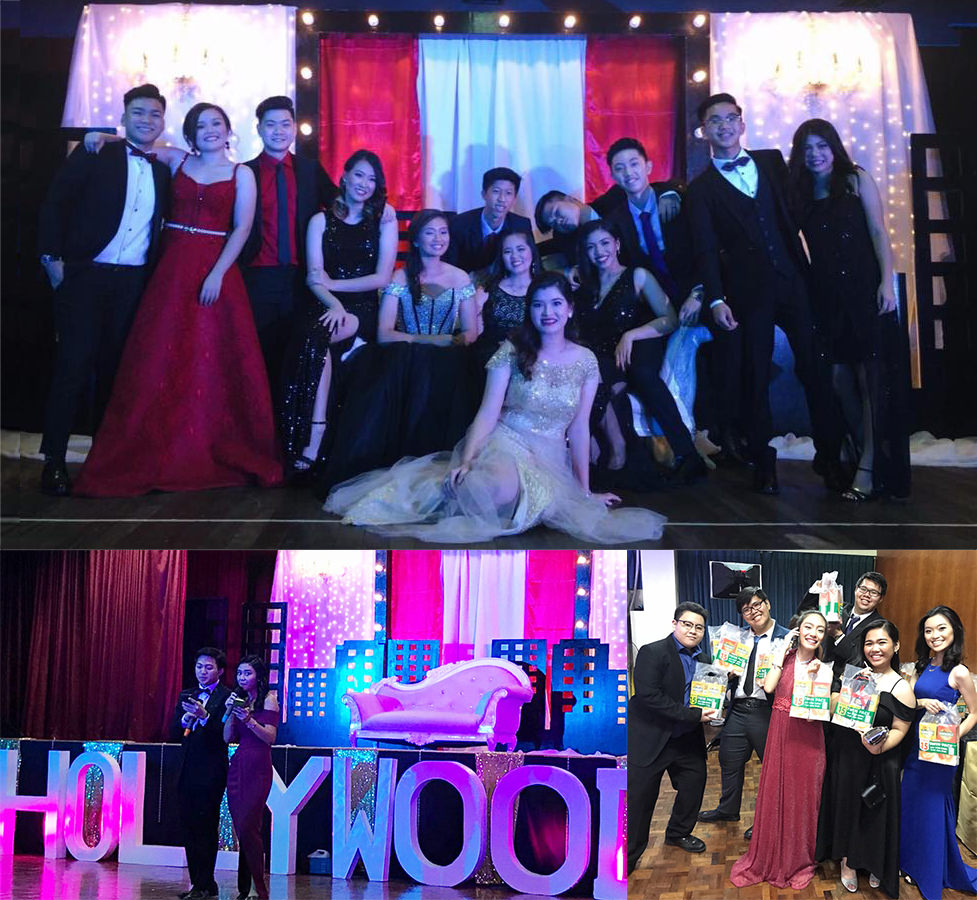 Last Saturday, February 17, 2018, the Senior High School students of PIQC came together to attend the annual Seniors' Ball held in the PIQC Auditorium. This event gives light to the legacy that the Grade 12 will be leaving in the school as they symbolically pass their responsibilities to the Grade 11 students in a night filled with glitz and glamour. This year's theme focused on the vintage charm of old Hollywood.
Julian Tyrell Ayangco (Batch 2017) and Samantha Louise Wong (Batch 2017) were tasked to be the masters of ceremonies. Both of them energetically led the students throughout the program.
The program started with the grand entrance of the students, all clad in suits and gowns. Highlights of the evening include the cotillion dance, where a number of Grade 11 and 12 students performed the traditional prom dance as choreographed by Mr. John Darwin Espino; the candle-lighting ceremony and the passing of the flowers, to symbolize the passage of knowledge and the showing of gratitude to each other; and the turn-over of the Key of Responsibility and the Book of Knowledge, a ceremonial torch-passing from the older student leaders to the ones who are next in line.
Several students also received special awards for the night. Juan Carlos Lee Bautista (12-ABM) and Mariah Katherine Yap (12-STEM) were voted Prom King and Queen for this year. For the Prom Prince and Princess, the students voted John Christopher Gicalao (11-STEM) and Lindsey Anne Yu (11-STEM). Finally, Miguel Pagkalinawan (11-STEM) and Cherish Gyca Alejandre (12-STEM) were voted as Best Dressed for the night.
The evening concluded with the students all receiving perfumes as souvenirs for the event, as well as gift packs generously sponsored by Zesto Corporation.